I am up to 203 movies on my list for this year. Most recently Ash and I watched
All The Real Girls
by David Gordon Green (
George Washington
,
Pineapple Express
). It is a great movie. It is mostly improvisational but I don't mean just funny riffs like an Apatow production but so much more, like elements of the story were made up as they went along. It works. It stars Paul Schneider (
Lars and The Real Girl
,
The Assassination of Jesse James by the Coward Robert Ford
) and Zooey Deschanel (
The Happening
, "Weeds") who Ashlea swears I have a huge crush or something on but I don't really. This movie also features a really funny and semi-thin Danny McBride (
The Foot Fist Way
,
Drillbit Taylor
,
Pineapple Express
). I would say see this movie for sure.
Danny McBride (pretty funny dude):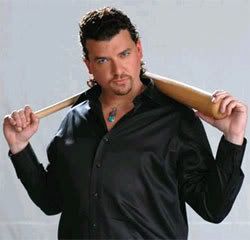 Johnson Family Christmas
is in production right now. They filmed some stuff yesterday and they're filming the bulk of it this coming week, however, they called me yesterday and they weren't able to get the majority of the cast to reprise their roles (big surprise, they had like two days notice) so I had to rewrite the script this morning changing names and facts and relationships. It actually didn't change the script that much and it's still pretty good. The producer said it should be in stores by January (distributed by Warner Bros.!!!) but that I should have a few copies by next month possibly. Even if it turns out sucking you all have to buy a copy.
The predecessor to my movie: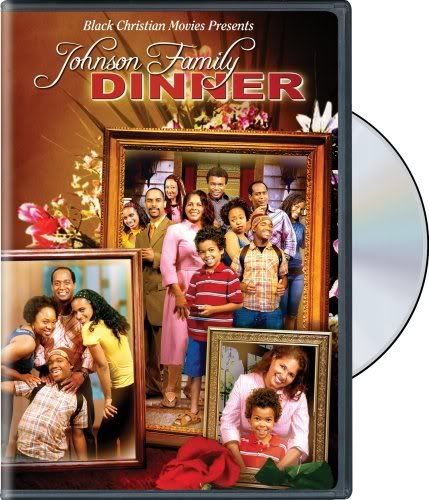 On Monday Ash and I are supposed to be in a Gym Class Heroes live concert music video if it works for both of our schedules.
My roommate got his cat. It's only a few months old and it's mainly white with black and orange spots. He named it Eva. I'll post pictures once I have some, she's very elusive but thankfully likes to snuggle sometimes.
Maddy's visiting at the end of the week, should be fun. Hopefully we can hit up the Upright Citizens Brigade Theater or something fun while she's here.
I got "Entourage" Season 1 from the thrift store for $6. I don't think I would like the show at all if it weren't about the movie biz because the guys are all idiot bros, but since it is about Hollywood and all that I really enjoy it.
I spent four straight hours revising the script this morning, I can't believe it's already 3pm.
Has anyone seen
Pineapple Express
yet (besides me)? What'd you think?