On Friday I played basketball with Rick Gonzalez aka Spanish from
Old School
. He was in
Pulse
,
War of the Worlds
,
Biker Boyz
, etc.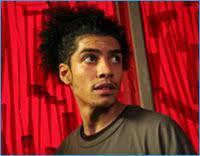 Then, as I was leaving, Joel Moore came to the court and I wished that they would know each other but I don't think they did. They have both been in Vince Vaughn movies though.
Earlier on Friday I turned in my Act One of the Pastor Jones script. The producer really liked it and only had one note about something that should happen later in the story. She left a message on my phone while I was at the gym.
So I was feeling really good about everything and then I went to the gas station and I waited forever for this woman, who wasn't even pumping gas, to pull away from the pump. I backed up to give her a lot of room and still waited for minutes. When she finally left the pump she sped up backwards and hit my car.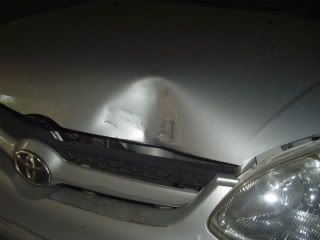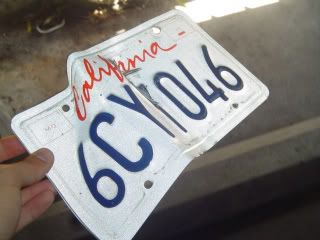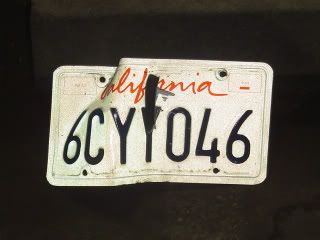 I should shoot the second half of a car crash scene now and the first half after I get my car fixed.
But so it's not that bad and I shouldn't have to pay anything but it is annoying and totally out of the blue. I'm probably not even going to call the temp place tomorrow so I can work on getting my car fixed. I also am supposed to talk to Nu-Lite and I need to talk to the technology director from the LAFSC about renting equipment but they announced at church this morning that his wife just had their baby this morning so he might not be in for the next few days.
Speaking of babies I talked to Mia on the phone today and she said to give her a shout out in my blog and I said "A shout out? No one says that anymore. Where have you been?" And she was like "Give me a break, I'm less than a week old." Then I said "You've been here almost a week and you don't even have a job yet? Slacker." Then she had to go because she had some errands to run and she had to start thinking about what to make for dinner, etc, etc.
I went to a BBQ at my mentor from Mr. Mudd's house last night and had a good time. He only lives a mile away so I might try and hang with that group more often.
Another thing I've accomplished: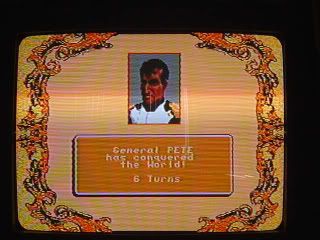 So to recap, Tomorrow: get car fixed, get insurance claim figured out, talk to Nu-Lite, Send Ashlea's birthday present, Send thank you note to my uncle, e-mail Patrick about renting equipment, write a Black Christian screenplay, gym, maybe thrift, maybe finish reading The River (The sequel to Hatchet)
Sounds pretty good.
Does anyone have any questions that I haven't answered?