If you have Netflix you should friend me. My Netflix name is Peter SARS Guard and my e-mail is PeterLHarmon at gmail.com and if you friend me we can share lists and see what each other has rated and reviewed, etc. My only list I have created so far is "Movies I Have Seen in 2008." I watched 43 movies in January, mainly because there isn't too much to do even though I'm in LA. Once I live here outside of the program my social life will probably pick up little bit. Anyway, at this rate it will be very easy to reach 366 movies, I might amend my goal to be 400. How are other people coming so far?
I should hear from Mr. Mudd today. I'll post once I know the deal.
I'm visiting home the weekend of my birthday. If you aren't in town you should come by PG to hang. I'll be there from the 15th to the 18th.
I think tonight I am going to see the Coen Brothers' movie
Blood Simple
at the Egyptian.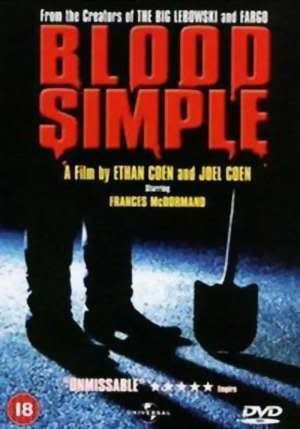 A cool thing about the theaters around here is that they play older movies pretty often. Also there is the El Capitan that plays Disney movies always. Right now they're playing a new Hannah Montana movie. Some kids in my program went to the
Fool's Gold
premier the other night and although I would never want to see that movie ever, it would be cool to go to a real premier. They said they were sitting right in front of Donald Sutherland.