The craziest thing is in motion right now. A few days ago I emailed the agent of the actor Justin Grant Wade who played Steve Holt on "Arrested Development." I basically said I'm directing a film and could pay Justin some money to be in my short to be entered in festivals. I got a call from his manager Friday night saying that Justin read the script and would like to be in it. Justin Wade (aka Steve Holt!) is playing Derek the jock in my Hollywood Production Workshop film. I am beyond excited. I am getting the chance to direct an actor from my favorite TV show of all time.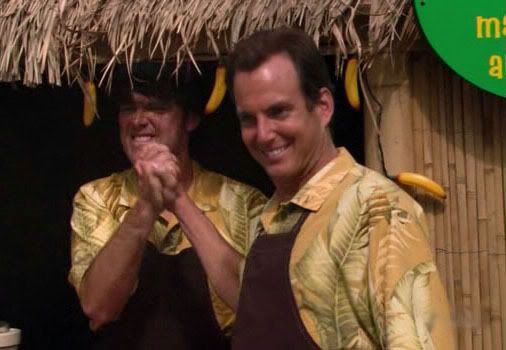 Here shown with Will Arnett.
I called the number his manager gave me this morning and left a message. It was definitely his answering machine and it was weird to hear him over the phone. Hopefully this will be a film that will get me into some festivals. I'm sure I'll at least get into the Maryland Film Fest.
I'm stoked.