Yesterday my supervisor took off work and one of the producers was out of town so I was the lone assistant for the other producer. I answered phones, covered a script, and fixed the e-mail when it was down which included waiting on hold for an hour. I think I did a pretty good job.
One of the phone calls I took went a little bit like this:
Me: Mr. Mudd
Them: Is this Kyle?
Me: No, this is Peter the Intern
Them: Hello Peter the Intern, this is Jenna Fischer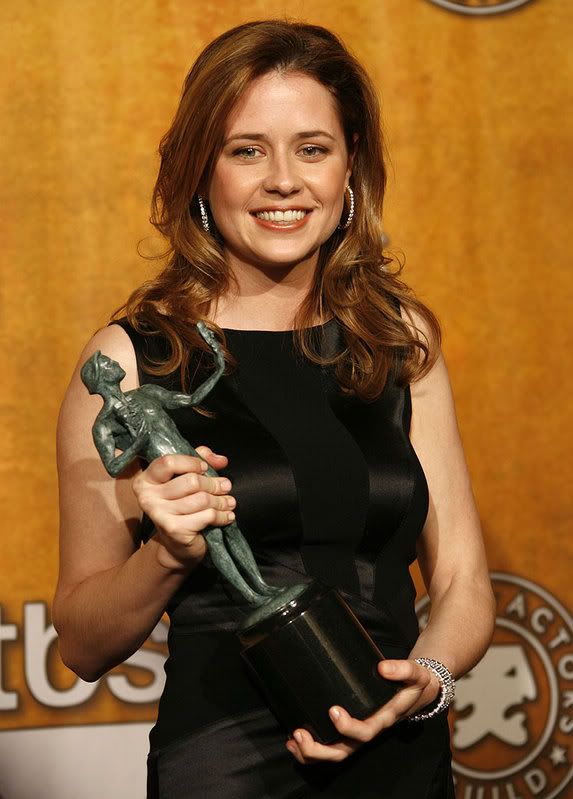 I was writing down the info like it was a regular call so I wrote down Jenna Fischer, looked at the name and thought "I just watched your show last night." That was the highlight of my workday and would say it was the highlight of my day until...
I went to the Grove to see
Forgetting Sarah Marshall
at 8:15 but it was sold out so I bought a ticket for the 10:05. I went to Borders or Barnes and Noble, I forget which is at the Grove, to pass the time. My roommate Ian called from the movie theater and said he just saw "the main guy" from
Sarah Marshall
. I ran to the theater and staked out the lobby. Sure enough, minutes later, Jason Segel and another guy come walking out towards us. When he got close I said "Hey, uh, Jason." then we chatted for a second. I told him we were about to see his movie and he introduced us to the guy he was with who just happened to be Nicholas Stoller, the director of
Forgetting Sarah Marshall
.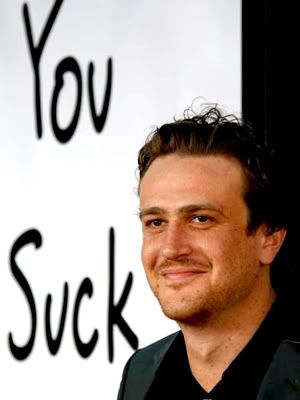 The movie was really good by the way.
My screenplay is finished. If you would like to read it I can start sending it to people in a week or two after I get notes from my teacher. Here's the pitch:
Suicide Watch
is about Charlie, 29, a failed screenwriter working at Popcorn Movies, the local movie rental store. He wants to kill himself but his coworker informs him that he has to put in a two weeks notice before he can quit. Being the perfectionist he is, Charlie decides to spend his last two weeks planning his own death by getting advice under the guise of a screenplay he wants to write. Then he meets Holly, a beautiful suicide hotline operator, who might make him change his mind.
Jasper
is now getting the final audio edits it needs before the premiere on April 29th. I'll hopefully have some screen shots of that soon. It looks really good.